Birmingham's
Premier Flooring &
Design Team
Welcome to Brian's Flooring & Design of Birmingham, AL, serving the greater Birmingham metro areas. We know that selecting the right flooring for your home can be overwhelming. We make choosing the perfect products for your home…simple and enjoyable.
At Brian's Flooring & Design, we have three beautiful showrooms with extensive flooring and design options. We have the latest and greatest selections in carpet, hardwood, laminate, luxury vinyl, and tile, including mosaics).
Our Designers, Sales Representatives, and professional Installers will work with you from start to finish to make the process of your home project go as smooth as possible.
How do you separate the Best from the Rest? You Choose Brian's Flooring and Design, where our Customer Service and Product Knowledge are guaranteed unmatched!
We do not strive to be the biggest. We do strive to be the best at what we do; EVERYDAY!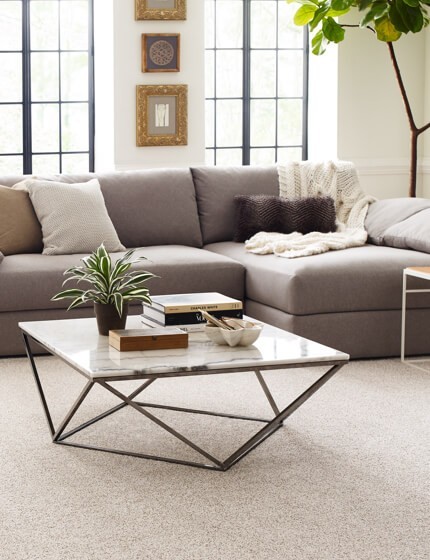 The Brian's Standard
The Brian's Standard is about the people of Brian's Flooring and Design. We live and thrive with these attributes at our core: hard work, honesty, knowledge, accuracy, integrity, excellence, and service. We believe in the best people using the best practices to perform at the highest level with design, quotes, measures, supply management, communication, installations, project management, quality control, and customer service.
respect each other, our customers, our suppliers, our installers, our business partners, and our industry. The Brian's Standard is the expectation by which we evaluate and judge ourselves. We hold each other and ourselves accountable to this standard.
Awards & Associations
2018 WORLD FLOOR COVERING ASSOCIATION GOLD STANDARD AWARD WINNER
BRIAN'S FLOORING AND DESIGN RECEIVES TOP HONORS IN UNDER $10-MILLION GROUP
–Excerpted from the Gold Standard Awards 2018 press release:
Stepping up from their third place performance in last year's voting, Brian's Flooring and Design caught the judging panel's eyes in the under $10-million category due to their company growth and dedication to total customer satisfaction on every job. Brian's Flooring describe themselves as "deliberate, adaptive and efficient" in fulfilling the expectations of their customers. From their perspective, part of their success is due in part to never over-promising or setting up unrealistic expectations with their clients. Brian's Flooring takes their relationships with their customers very seriously. Their client relationships do not end when the job is over. Brian's Flooring has ongoing, committed customer appreciation initiatives and, with a relationship built on trust and satisfaction, their customers keep coming back for more.
Brian's Flooring supports at least a dozen community-related causes through financial investments, sponsorships and in-kind gifts. Some of the beneficiaries of Brian's Flooring generosity include local schools, athletic teams, non-profit organizations, churches and community associations. Their most recent community service project included supporting and staffing the local community food bank in Birmingham. Fifty percent of the staff at the store volunteered and then swapped places with the other fifty percent. In 2018 the company plans to donate their time to a Habitat for Humanity project – again 100% of the staff will participate.