Birmingham's
Premier Design Team |
Quartz Countertops
Quartz countertops offer an extensive array of colors, patterns, and tones, making them a versatile and stylish option for various interior design styles. From serene monochromatic hues to designs with intricate characteristics and movement, the possibilities are endless. Many popular quartz designs showcase neutral or earth tones and reflect the look of granite, marble, or other stones, while others include vibrant shades of reds, blues, greens, and golds. For an extra statement, some quartz variations incorporate shimmering jewel-like particles, adding brilliance to any space.
Features of Quartz
Though often mislabeled "engineered" or "man-made," quartz is actually a natural stone. As one of Earth's hardest minerals, quartz is a resilient and abundant material, making it a popular and dependable option for countertops. The amount of natural quartz in a slab depends on the quartz manufacturer. For more information, visit our showroom and explore the versatility of quartz countertops.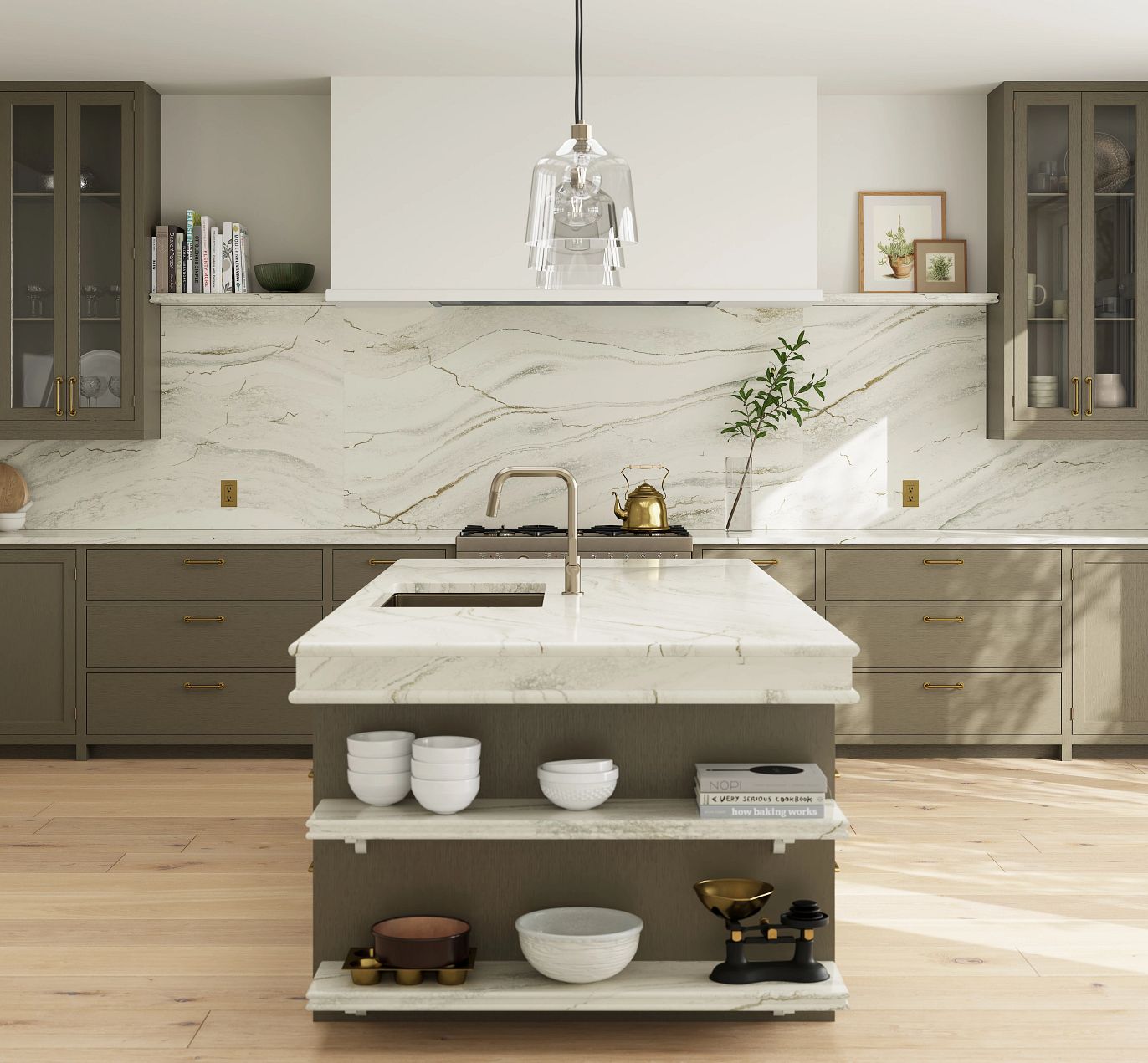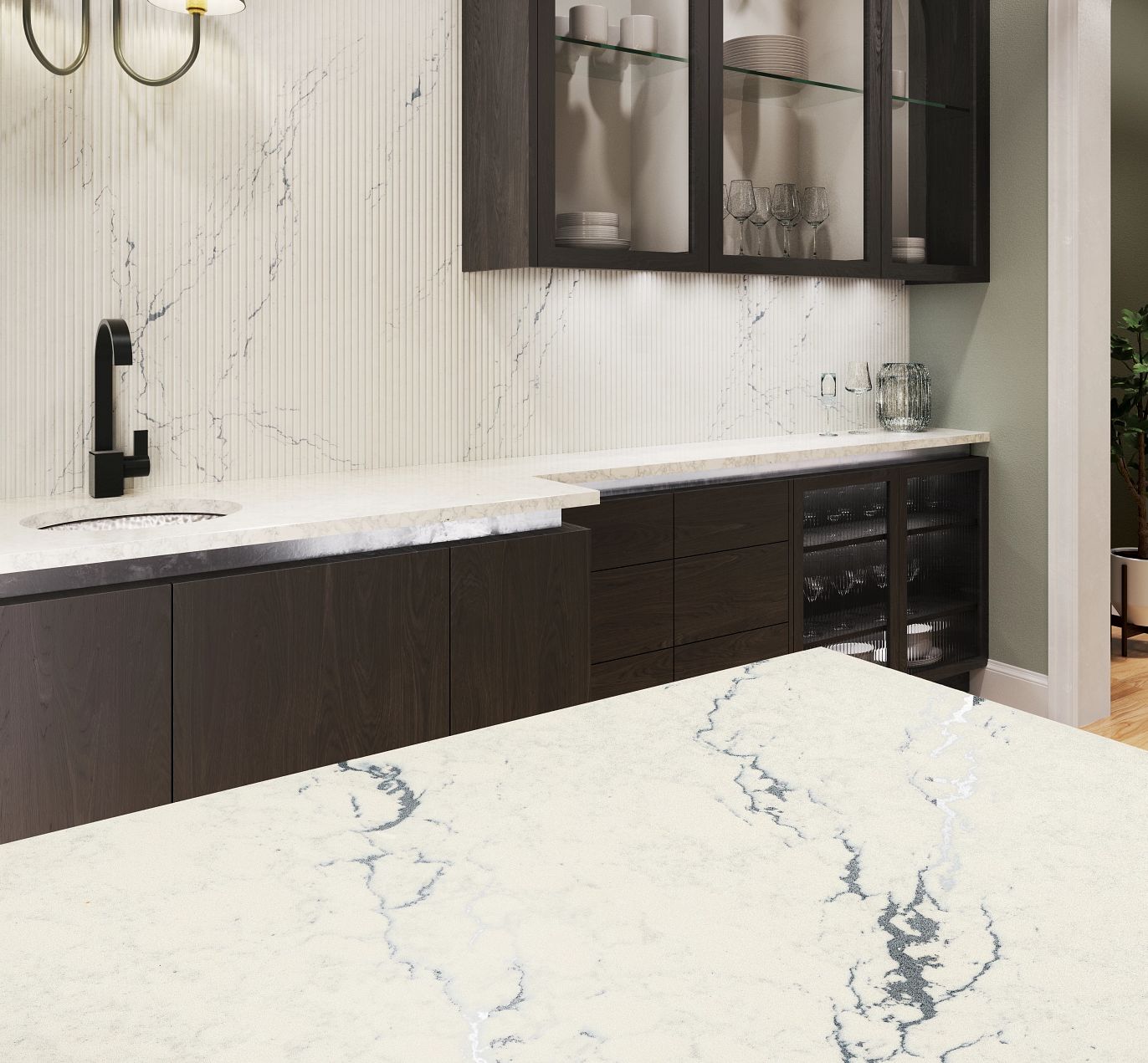 No Sealing Necessary
There is no need to seal your quartz. Since it is a man-made product which includes polymer resin properties, the resin acts as its own sealant.
Daily Maintenance
For everyday cleaning, use a soft sponge or dishcloth with warm water. Do not use abrasive cleaning agents such as regular Comet and Ajax. If needed, Bon Ami and Bar Keepers Friend are both approved non-abrasive cleaning powders that will clean without affecting your quartz's finish. However, if you prefer using a specialized quartz cleaner, ensure that it's specifically formulated for your quartz surface and follow the manufacturer's instructions.
Never allow your quartz countertop to come in contact with drain cleaners, paint strippers or products containing Hydrofluoric acid, Methylene chloride, Trichloroethylene or any product with a very high or very low PH. These types of chemicals may etch or discolor the surface.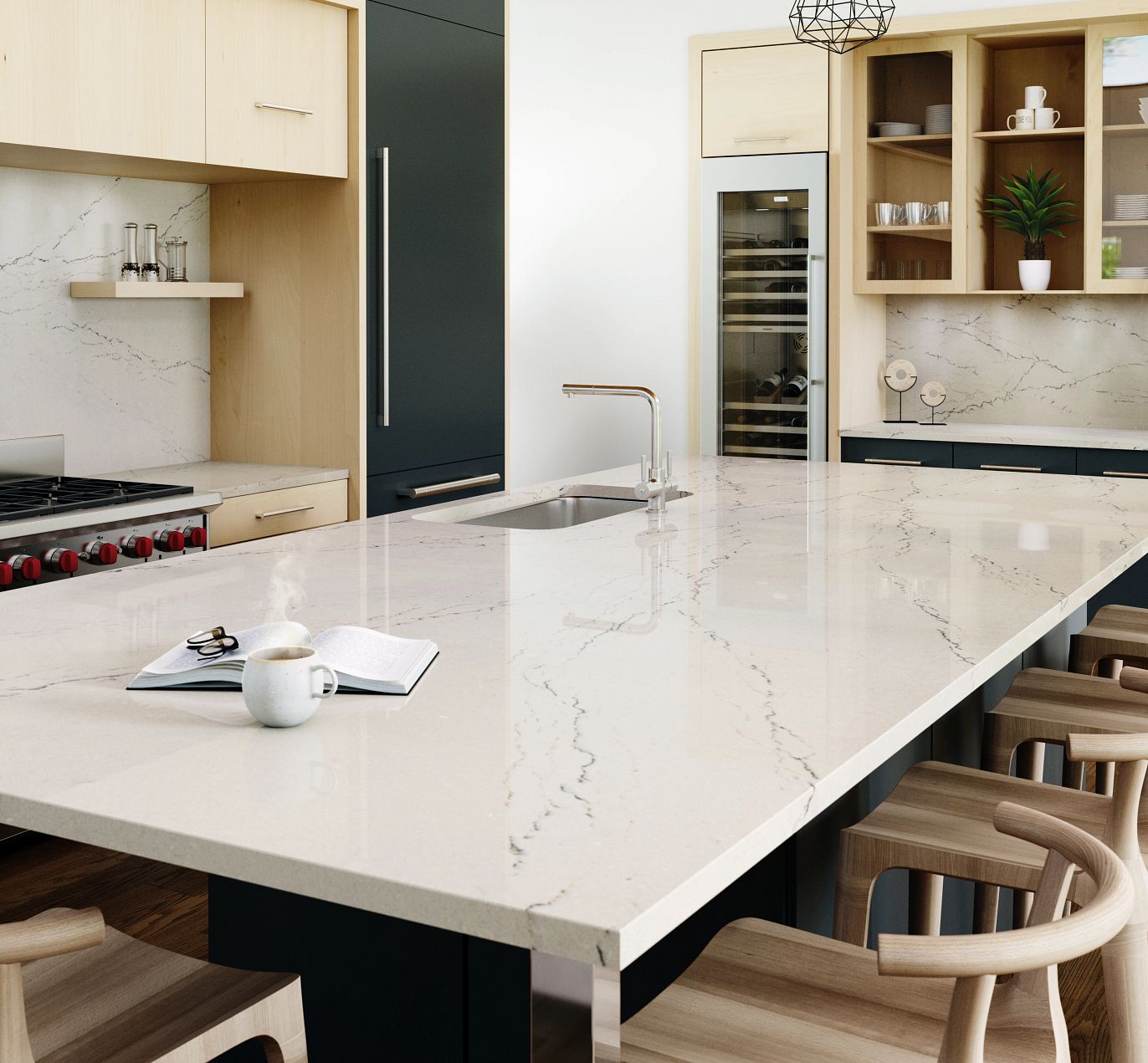 Special Care
Despite good preparation and protection, occasionally your quartz countertop may need special attention. To sanitize your quartz surface, a 70% isopropyl rubbing alcohol solution can be used or a Lysol Disinfectant spray.
Care of Custom Finishes
Brushed, honed or concrete finishes by nature of their textured surface may require daily cleaning in order to maintain a pristine appearance. These alternate finishes have an increased surface texture and as a result may show more surface markings as a result of normal day to day activities. Markings caused as a result of normal use of the countertop will be only on the surface and should be easily removable by use of any the approved cleaners or cleaner types mentioned above. Over the lifetime of your brushed, honed or concrete finish surface, constant daily use may result in the development of a patina which will be unique to each installation.
Cleaners that are Harmful to Quartz
Acidic cleaners
Alkaline cleaners
Turpentine
Bleach
Oven cleaners
Dishwasher rinsing agents
Glass cleaners