Regular Hardwood Care
Both solid and engineered hardwood flooring are popular and durable choices. Proper care and maintenance are essential to protect the integrity of the hardwood's texture and color.
Set out entry mats and doormats and remove all outdoor shoes before walking across your hardwood flooring.
To protect your hardwood floors from dents or indentations heavy furniture can leave over time, buy floor protectors.
Everyday care and maintenance could include sweeping, vacuuming, or dry moping your hardwood flooring. Make sure to check with your manufacturer's care and maintenance guide, in addition to their list of approved vacuum cleaners, before caring for your flooring.
If you need a periodical deep clean, hire a local professional floor cleaning company. For recommendations, speak with any of our store representatives!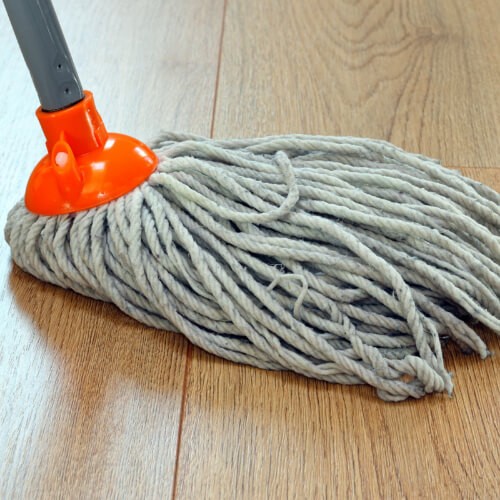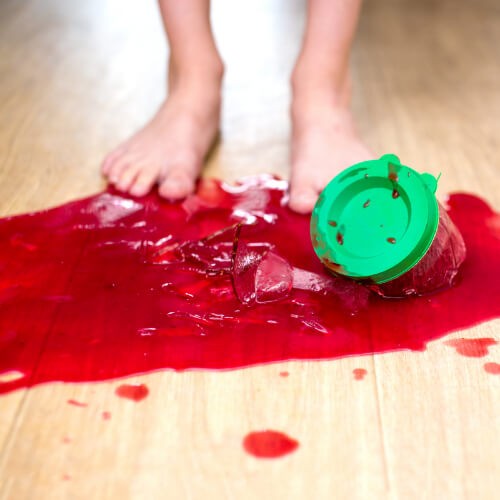 Hardwood Spill or Stain?
Don't Panic!
Sometimes stains and messes are inevitable, no matter how careful you are. 
With hardwood, everyday messes such as milk, pet accidents, and many other liquid spills will wipe away clean, especially with hardwood floors that are designed with stain- and scuff-resistant technology. Clean up liquids immediately because hardwood is not water-resistant.
For other messes such as nail polish, oil, or wax, it's essential to consult with your manufacturer regarding proper cleaning products and procedures.