Birmingham's
Premier Design Team |
Granite Countertops
With its natural beauty and incredible durability, granite will elevate your space. Whether you're upgrading your kitchen or redesigning your bathroom, granite combines style and functionality for a countertop perfect for your home. Granite's distinct look features natural veining and rich colors for a touch of character. Each granite slab is unique, highlighting the elegance of this natural material. At Brian's Flooring & Design, we carry beautiful pieces of granite to create the surface that complements your style while matching your lifestyle needs. Contact us to find the granite countertop that's right for you.
Features of Granite
Granite not only provides you with timeless beauty but also offers durability and functionality. This natural stone is highly resistant to scratches, heat, and moisture, making it a long-lasting surface for your kitchen and bathroom. Whether you're an enthusiastic home chef or a busy household, granite stands up to the demands of daily life while maintaining its stunning appearance. With its remarkable combination of aesthetics and strength, granite brings a touch of elegance and resilience to your space.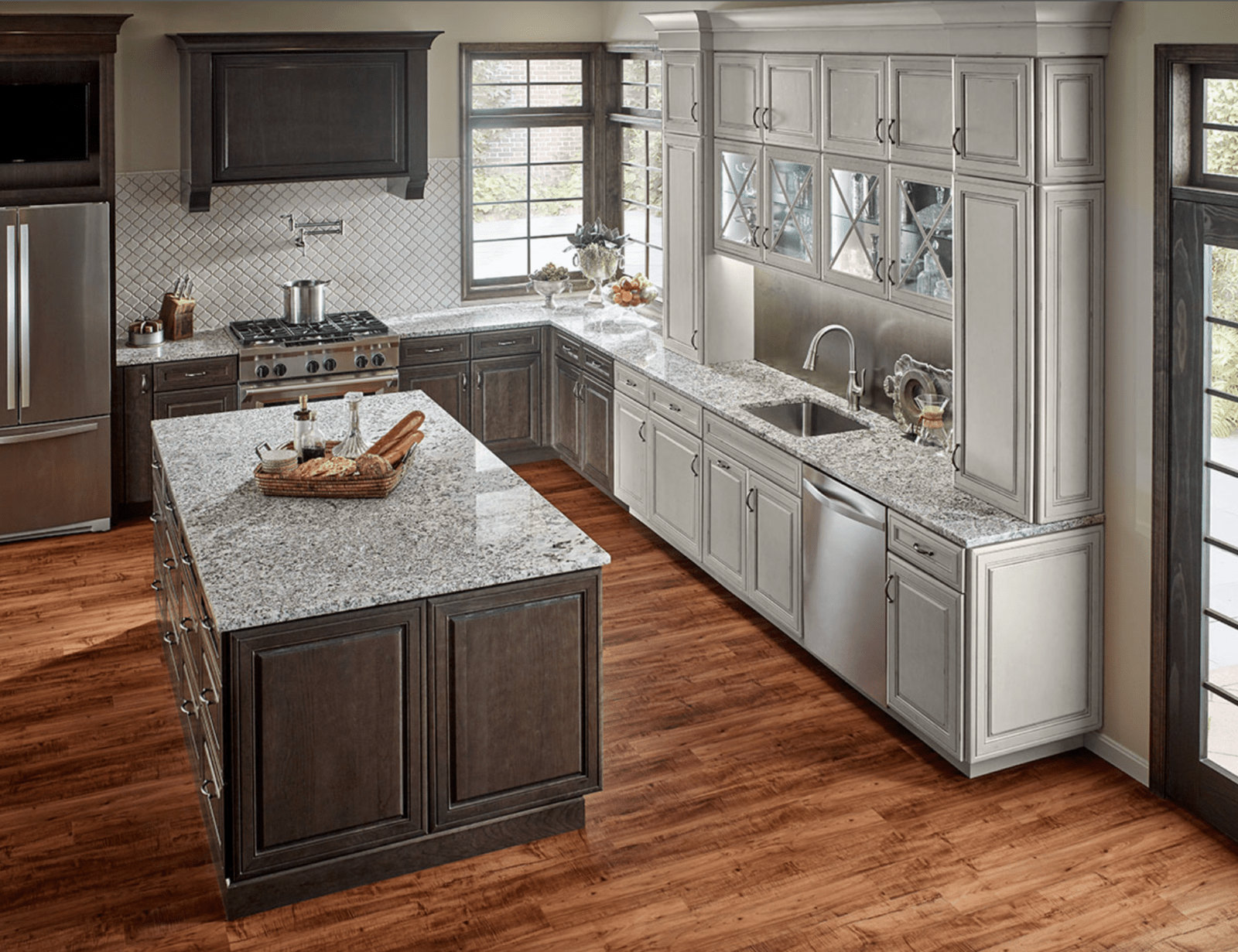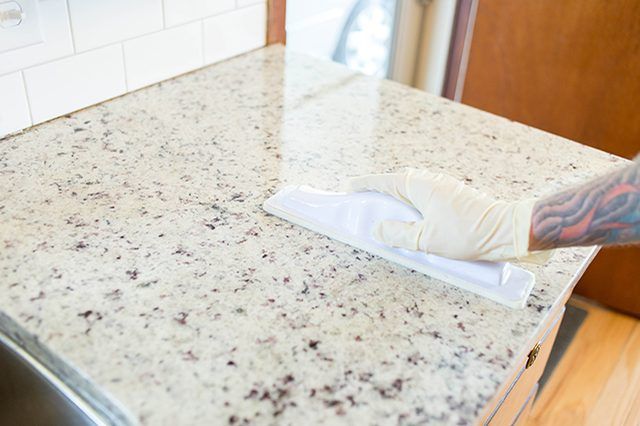 Sealing
Like any natural stone, granite needs to be sealed to create a nonporous finish and protect it from stains. Proper sealing should be part of the installation process, but it will need re-sealing at least once a year. White granite countertops may need sealing more frequently than darker colors, as they are more likely to show stains. To see if your granite countertop needs sealing, just splash a few drops of water on the surface.
If the water beads up, your countertop is in great shape. If the water is absorbed, it's time to re-seal. Applying sealer is a simple process. First, make sure the counter is clean and dry. Following the directions on the container, apply the sealer with a clean, dry cloth. Let dry, then apply a second coat. Avoid food preparation on your counter for 24 hours to ensure it is fully cured and water-repellent.
Daily Maintenance
When your granite countertop is properly sealed, daily care is a breeze. Just use a soft cloth to dust the surface, or wipe it down with plain water or a mild soap. If your countertop needs extra cleaning, use a specially-formulated stone cleaner with a neutral pH. Never use abrasive cleansers or harsh chemicals.
*Some soaps may leave a filmy residue behind.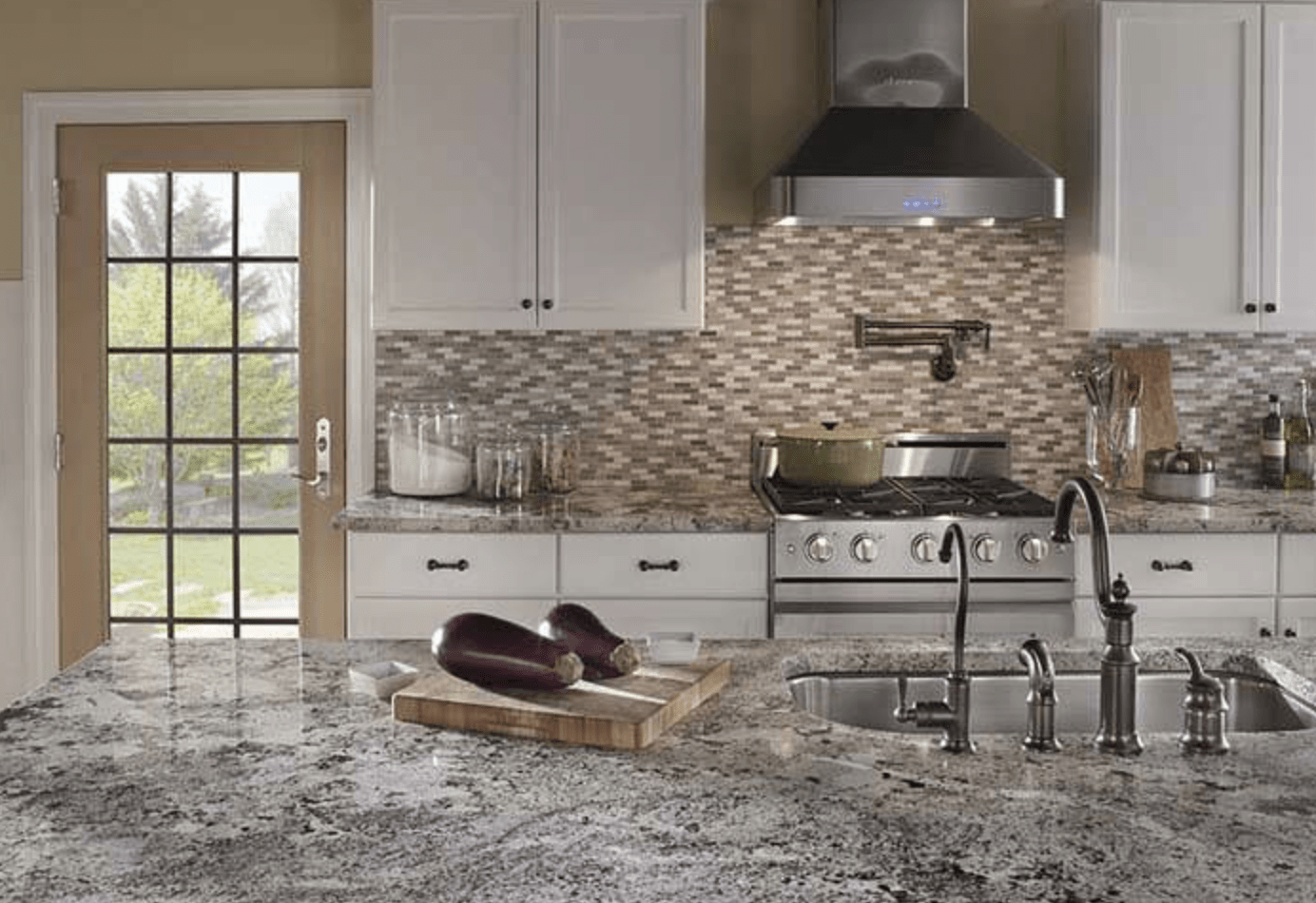 Special Care
Despite good preparation and protection, occasionally your granite countertop may need special attention. Oily stains that have soaked into the surface may be removed by applying a paste made with baking soda and dish soap.
Let sit overnight, covered with plastic wrap, then rinse. If your counter has stains that are difficult to remove, or scratches, contact a stone care professional for repair.
Care of Custom Finishes
The polished finish is still the most popular choice, but other finishes are available, such as honed or leathered. These provide some texture, along with a matte finish, and have special care considerations. Since these finishes tend to be more absorbent, a special penetrating sealer is recommended to protect your countertop from stains, bacteria, and moisture.
Despite being sealed properly, these finishes may still show marks or discoloration when wet, particularly on black granite; this is usually harmless and will disappear when the surface dries.
Cleaners that are Harmful to Granite
Ammonia

Bleach

Vinegar

Grout cleaners

Bath tile cleaners

Orange, lemon, or other citrus cleaners

Glass cleaners

Hydrogen peroxide

Disinfectants
Common Household Cleaners Harmful to Granite
Windex - May dull the shine and may cause pitting in the stone.

Bleach - May harm the sealant and may stain the stone.

Lysol Lemon All-Purpose Cleaner - ammonia may scratch the stone's surface and lemon acid will breakdown the sealant.

Clorox All-Purpose Cleaner with Bleach - Most all-purpose cleaners are too harsh for granite.

Disinfecting Wipes - The citric acid in wipes may damage the sealant.

Pledge Multi-Surface Cleaner - The citric acid may damage the sealant.

Windex Multi-Surface Vinegar Cleaner - Vinegar may dull and etch the granite's surface.